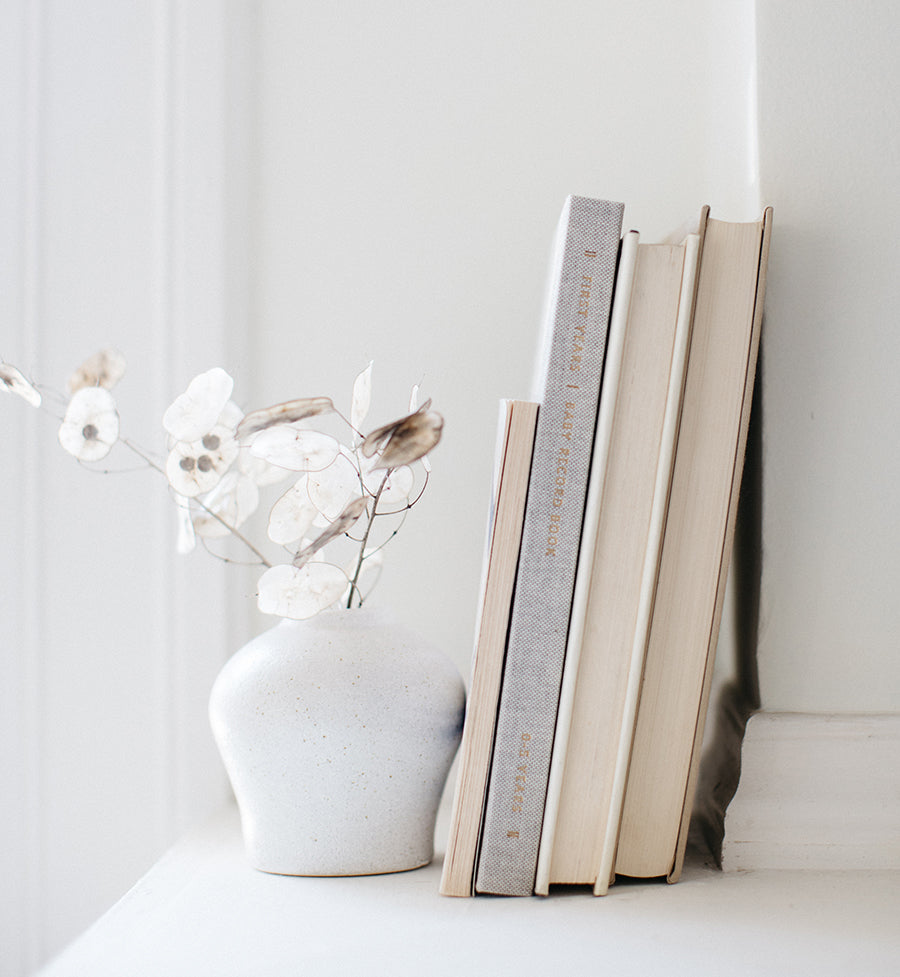 We moved homes a couple of years ago and slowly our home began to get cluttered...again! I wondered why we couldn't stay in a decluttered state. I had reduced and reduced down so many times. What was I doing wrong? Then recently, my husband and I got super sick with COVID. We were stuck in our homes and all our belongings kept screaming at me for attention until I was at my wits end. 
So I went back to the drawing board.
I knew deep down how much I appreciated minimalism and I wanted to find focus again. I studied other minimalists and their tips and advice. Here are a few things that really helped our family get back on track, though we are very far (and very content) from perfect. 
Analyze your clutter. If you look at your belongings and things that you have over purchased, they all say something. Getting to the root of those reasons is more effective than simply trying to "declutter".
Every time in your house is asking for your attention. Your curtains are asking for a washing or your house plants are wanting to be watered. When I think about this, it makes me more motivated to have less, so my home is "quiet".
This is a funny tip, but watch other YouTube videos of minimalists! Most times it is hard to keep a minimalist lifestyle when no one in your community understands you. By watching others who are like-minded, it will fuel you because you realize you're not alone in your thinking. A few of my favorites are here:
Scandish Home - Not only is she minimal, but she has amazing tips for making your own natural cleaning products as well as tips for gluten/dairy free living.
Clutter Bug - I love her series on types of organizational styles: Ladybug, Bee, Cricket and Butterfly. I am a Ladybug and SO many lightbulbs went off when she described how I naturally organize around the house. Also, she is HILARIOUS (watch to the end of her videos for a good laugh that will bring you to tears!).
Minimal Mom - So real, so practical. I love her tips on minimalism with kids. 
Reynard Lowell - Beautiful, affordable spaces. Inspiring on every level.
Little by little every day. Yes, there are those amazing people who can Marie Kondo their entire house in one weekend. My mom would be one of those, but for me, that would never work. Instead, I have learned that it's okay to do one space at a time. 
There is a difference between cleaning and decluttering and often times cleaning will take over. Thus, I now know that I need set aside time to focus on decluttering...even if the dirty dishes are really bothering me. 
Perfection is not the goal. I think the more I truly grasp this idea, the more enjoyable it is to declutter a space. It just becomes a lifestyle instead of a mad dash to have a perfectly presentable  house.
What tips have you enjoyed to create a minimal lifestyle? Would love to hear from you!